Indonesian, Sri Lankan, and Jordanian Energy Ministers confirmed to speak at Gastech 2021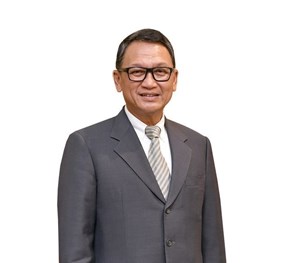 Indonesian, Sri Lankan, and Jordanian Energy Ministers confirmed to speak at Gastech 2021
Gastech 2021 to be held under the Patronage of His Highness Sheikh Mohammed Bin Rashid Al Maktoum, Vice President and Prime Minister of the United Arab Emirates and Ruler of Dubai 
E. Dr Sultan Al Jaber and H.E. Suhail Mohamed Al Mazrouei to be in attendance and speaking on key topics shaping the future of the energy industry 
The world's largest exhibition and conference for the gas, LNG, hydrogen and clean energy value chain
Abu Dhabi – 30th August 2021– Gastech, the world's largest exhibition and conference supporting the gas, LNG, hydrogen, and energy industry, has announced that H.E. Arifin Tasrif, Minister of Energy & Mineral Resources of Indonesia, will be attending this year's event to speak during the Opening Ceremony Ministerial Panel on the energy transition.
Gastech is taking place in Dubai, from 21 to 23 September 2021, and is the the world's largest exhibition and conference supporting the gas, LNG, hydrogen, and energy value chain. Gastech is a key global platform with the power to convene world leaders annually in their global mission to provide a carbon neutral, affordable energy future for all by 2050.
H.E. Arifin Tasrif will be part of an impressive line-up of speakers at Gastech this year and will be speaking on the topic of "Achieving Net Zero: Driving the Global Energy Transition." The Official Ministerial Welcome Address will be delivered by H.E. Dr Sultan Ahmed Al Jaber, Minister of Industry and Advanced Technology, UAE, & Managing Director and Group CEO of ADNOC.
The Ministerial Panel will consist of H.E. Suhail Mohamed Al Mazrouei, Minister of Energy, United Arab Emirates; H.E. Arifin Tasrif, Minister of Energy & Mineral Resources, Indonesia; and H.E. Mohammed Barkindo Sanusi, Secretary General at OPEC. The session will be moderated by John Defterios, Former Emerging Markets Editor, CNN and Adjunct Professor, NYU Abu Dhabi.
In this esteemed panel, ministers from the world's leading energy economies will share insights on the role of natural gas in the energy transition, future directions on how to create a hydrogen economy and what roadmaps are needed to meet the growing demand for energy and cleaner fuels. Finally, the panel will look ahead to COP26, what to expect from this year's climate meeting and how it will impact energy market dynamics. 
Other Energy Ministers speaking this year include H.E Chief Timipre Sylva, Honourable Minister of State – Petroleum Resources, Federal Republic of Nigeria; H.E. João Galamba, State Secretary for Energy, Portugal; H.E. German Galushchenko, Minister of Energy, Ukraine; H.E. Hala Adel Zawati, Minister of Energy and Mineral Resources, Jordan; and H.E. Udaya Gammanpila, Minister of Energy, Sri Lanka.
Amongst the Global Business Leaders participating in the conference are Klaus-Dieter Maubach, CEO, Uniper SE; Lorenzo Simonelli, Chief Executive Officer, Baker Hughes; Klaus-Dieter Maubach, CEO, Uniper SE; Manoj Jain, Chairman & Managing Director, GAIL India; Marcelino Oreja, CEO, Enagás; Fatea Al Nuaimi, CEO, ADNOC LNG; Hamed al Numaany, CEO, Oman LNG; and Arnaud Pieton, CEO, Technip Energies.
Gastech 2021 will be held at the Dubai World Trade Centre. It will be attended by senior decision-makers and energy industry thought leaders who will set the agenda for the global gas, LNG, hydrogen, and energy industry for decades to come.
ENDS
…………………………………
About Gastech
Gastech, which takes place annually in a different location, is the world's largest gas, LNG, hydrogen, and energy event, attracting upwards of 20,000 international visitors and providing heads of state, government officials, ministerial and global business leaders, disruptors, innovators, and students with a platform to engage in conversation. 
Gastech 2021 is held under the patronage of His Highness Sheikh Mohammed Bin Rashid Al Maktoum, Vice President and Prime Minister of the United Arab Emirates and Ruler of Dubai and is supported by the Ministry of Energy and Infrastructure of the United Arab Emirates. 
Gastech will take place at the Dubai World Trade Centre, from 21-23 September 2021. Delegate registration is now open. Companies wishing to enquire about booking a stand can visit https://www.gastechevent.com/the-gastech-exhibition/book-a-stand/ 
For more information, please visit www.gastechevent.com
About dmg events
dmg events is a leading organiser of face-to-face events and a publisher of trade magazines.
We aim to keep businesses informed and connect them with relevant communities to create vibrant marketplaces and to accelerate their business through face-to-face events.
dmg events organises more than 80 events across 25 countries, attracting over 425,000 attendees and delegates every year. The company's portfolio of products includes many industry-leading events in the energy, construction, hospitality & design, coatings, and transportation sectors. ADIPEC, The Big 5, Gastech, EGYPS, The Hotel Show and INDEX are the company's flagship events. For more information visit www.dmgevents.com.
Click here to read our privacy policy.
Contact Information
Follow us on social media @Gastechevent and use #Gastech21
For media enquiries, registration, and partnerships at Gastech 2021, please contact:
Laura Tavernor, Head of Marketing, [email protected]