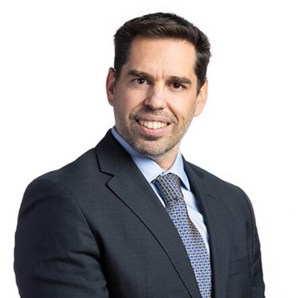 Juan Abascal Heredero

Executive Director of Industrial Transformation and Circular Economy

Repsol

bio
Juan Abascal Heredero is currently Executive Director of Industrial Transformation and Circular Economy and member of the Executive Committee at Repsol. His responsibilities include positioning and capitalizing on the industrial businesses' competitive advantages to develop value-creating growth projects related to the energy transition and decarbonization, while also improving margin optimization with the support of digitalization and new technologies to boost profitability and cash flow.
He joined the Repsol Group in 2013 as part of the Corporate Development department. In 2016, he was appointed Director of Mergers & Acquisitions (M&A) for corporate projects and then became Repsol's M&A Director as of September 2018.

During his time at M&A, some of his noteworthy projects included the sale of our stake in Tangguh E&P, the sale of 10% of CLH, the asset swap deal with Statoil, and the acquisition of Viesgo's low-emissions businesses.
He has previously worked at Barclays Bank London (1999), AT Equities (2000), Spain's Ministry of Economy as Deputy Assistant Director-General for External Relations with Africa and the Mediterranean (2002-2004), the Economic Office for the Spanish Government (2004-2008) as Economic Advisor for European Affairs, and Spain's Ministry of Industry, Tourism, and Trade as Content Director (2008-2011).
Juan Abascal Heredero graduated with honors from San Pablo CEU University with an Economics Degree, is a Trade Specialist and Economist for the Spanish Government, and holds a Master's in Advanced Finance from IE.