300
+
CEOs, Ministers & business leaders speaking
Driving towards a net zero energy system
The net zero agenda is reshaping the global economy and creating a raft of new market opportunities for energy players. Advanced climate technologies are driving down emissions, safeguarding future energy supplies and advancing the cause of a just energy transition in the developing world.
A new addition for 2023, the Gastech Climatetech Conference will bring together a meticulously crafted programme, with expert industry speakers, that will provide delegates with real world insights to enable them to better understand the dynamics of the world's evolving energy needs and the role climate technologies will play in the journey to net zero.
Industry leaders will share learnings from CCUS projects, updates on carbon sequestration initiatives, and share strategies for deriving commercial value from new and emerging climate technologies.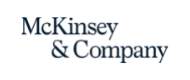 The need for climate technology is vast – which creates large potential markets and investment opportunities. Our estimates suggest that next generation technologies could attract $1.5 trillion to $2 trillion of capital investment per year by 2025."
McKinsey
An executive's guide to climate technology
Climatetech - Strategic Conference
The Climatetech Strategic Conference programme will aim to showcase the most powerful advanced climate technologies use cases. It will also shed light on the global policy frameworks that need to be implemented for the sector to truly flourish. And, finally, with Energy Ministers, global business leaders, and CEOs all in attendance, the conference will map out the skillsets required for the sector's most precious resource – people – to thrive and prosper.
Sessions will include:
Start-ups: How pioneering and agile start-ups are using advanced climate technologies to reduce emissions in multinational energy companies.
Transportation: To what extent can green hydrogen drive the transportation sector?
Carbon capture, utilisation, and storage: How CCUS is creating new business cases, synergies and markets.
Education: What is the global cost of GHG emissions, and how can education be best utilised to reduce emissions?
Talent Pool: How do we train the climate technology workers of tomorrow, and re-skill, and up-skill offshore workers who want to transition into the climate technologies sector?

Climatetech – Technical and Commercial Conference
Located within the Climatetech zone, the Climatetech theatre will host the Technical and Commercial Conference sessions.
Featuring over 70+ speakers, The Climatetech Technical and Commercial programme will reveal how existing technologies can be scaled-up, and accelerated, and how new technologies can be developed. Experts will showcase a range of technologies including, but not limited to, physical technologies such as carbon capture, direct air capture, carbon movement and storage systems, and digital technologies such as artificial intelligence, analytics, remote sensing, and geographic information systems.
Finally, the conference will reveal examples of stellar policy making and cross-industry collaboration. It will also facilitate knowledge sharing and, most importantly, provide delegates with practical climate technology solutions that they can implement in their companies.
Key themes include:
Policy: What do global policymakers need to do to support investment for the most strategic clean technologies?
Investment: How does the investment landscape need to change for climate technologies to flourish?
Technology: how are artificial intelligence, and machine learning, blockchain, data visualisation, and satellite monitoring technologies driving emissions reductions?