Cutting-edge innovations, insights and technological breakthroughs
Gastech's technical and commercial conference has a reputation for delivering a world class programme with leading-edge speakers. The programme promotes fresh thinking and reveals new ideas for future technologies and business approaches. Attendees consider these sessions to bring out the very best in knowledge sharing at a granular level. This is where policy is put into practice and peer-to-peer learning is at its best.
The technical and commercial conference programme is curated through a merit-based system via an international call for papers. Abstract submissions opened on Friday 9 September 2022, with a submission deadline of Friday 27 January 2023. The abstracts are then peer reviewed by the industry's leading energy experts and business developers ensuring the quality and relevance of selected papers.
Why attend
The Technical and Commercial Conference attracts delegates from every level of the value chain looking to uncover innovative thought and new technologies emerging from research, find market opportunities, and make a tangible impact on emissions reductions.
Gain CPD accreditation
The Gastech Technical and Commercial Conference has been accredited by the CPD Certification Service, which provides recognised independent CPD accreditation compatible with global CPD requirements for energy professionals. Additional benefits include:
Engaging in Continuing Professional Development ensures that your professional qualifications do not become outdated or obsolete.
Earning CPD points allows you to 'up skill' or 're-skill' yourself, thereby complementing your career aspirations.
CPD accredited programmes, such as the Gastech Technical and Commercial Conference, enable you to identify knowledge gaps and gain insights into the latest developments, showing a clear commitment to self-development and professionalism.
Receive your CPD accreditation certificate after the Gastech Technical and Commercial Conference.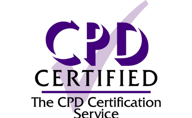 The Gastech call for papers

The Gastech call for papers is the keystone of the Gastech 2023 conference programme. It is not only where fresh thinking and ideas come to the fore, but where the seeds of future technologies are sown.
This year, we're opening two calls: technical and commercial. With both the technical and commercial call for papers now open, energy professionals are invited to submit technical abstracts and commercial abstracts by 27 January 2023 to be considered for the presentation during the Gastech Conference.
Technical papers can address the following topics:
Natural gas and LNG
Infrastructure and value chain developments, processing, production and supply
Gas optimisation
Working with high-intensity end users to lower their carbon footprint
Shipping
Storage, transmission and fuel selection
EPC
Innovations in project infrastructure
Low-carbon gases
Developments in hydrogen, low-carbon LNG, synthetic methane and ammonia
HSSE
The role of data, artificial intelligence and automation
Climate technologies
Direct air capture, CCUS and emissions monitoring, analytics and artificial intelligence
Digital
The role of data, artificial intelligence and automation
Commercial papers can address the following topics:
Measurement, verification, and monitoring
Ways to monetise/business development
Regulation
Standardisation and management for a net zero future
Trading
Commodity trading, carbon markets, management and trading
Finance
Models for effective project management and attracting future finance
Procurement
Managing supply chains and procurement processes
Talent
Authentic leadership and management strategies for developing the workforce of the future
Environmental, social, governance
Energy transition strategies and projects, best practices for effective corporate governance