A pre-combustion carbon capture system applied to a modern LNG carrier
Shipping and Marine conference session - Decarbonising shipping
Abstract:
At the end of 2022, Rotoboost, Wärtsilä and ABS agreed to investigate the use of a pre-combustion carbon capture solution from Rotoboost applied in a ship design of a newbuild LNG carrier.
The goal of this work is to find technically and economically feasible solutions on how to upgrade a modern LNG carrier design to reduce its overall carbon footprint and allow for compliance with carbon emission regulations throughout the ship's lifetime. Since regulations are not fully in place, the carbon reduction goal set for the project has been assumed based on the trajectory line extended from the CII regulation in place today.
It has been found that Rotoboost's solution is one of the most promising technical solutions capable of reducing carbon by nearly 100%, also reducing the carbon footprint of the ship to the agreed upon level. The technology is still under development and is based on a liquid catalyst that is decomposing NG into Hydrogen and solid carbon. Rotoboost has completed the first pilot test in their factory with very promising results, so the next step is to implement it in a new LNG carrier design to gather operational experience.
The solution from Rotoboost will need to be integrated with a gas fuel supply system onboard, some of the NG will need to be diverted to the Rotoboost system, where the NG is decomposed. After the decomposition, the hydrogen goes through a cleaning process, where the hydrogen will then be returned and blended into the NG flow and injected as a fuel into the onboard gensets. The engines investigated is of the type W34DF and is developed by Wärtsilä. The engine system needs to be upgraded to be able to use the hydrogen. The solid carbon from the process is a powder that will need to be stored onboard in dedicated tanks. Once the vessel docks, the solid carbon will need to be off loaded in port, where it can be upgraded to graphite and used in many products, like in batteries, fuel cells and steel. All equipment and materials are expected to be recirculated.
This paper will describe in detail the impact that the Rotoboost system is going to have on operational costs and will provide a technical feasibility study developed for the full system, a description of the system and the results of the risk assessment. 
Speaker/ Author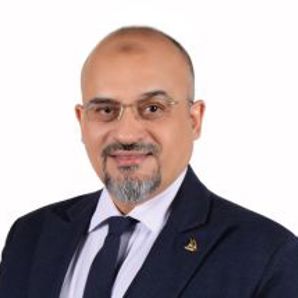 Rostom Merzouki
Director, Global Gas Development
ABS