Presentation Author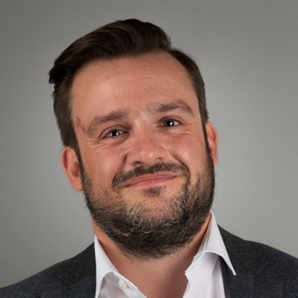 Barry McGinn
Director - Capital Projects

Cyberhawk
How a Combination of Drones and Data Visualization Software Can Transform the Construction Monitoring Process
The utilization of drones and data visualization platforms can transform the process of construction monitoring. By using drones to capture regular footage of a construction project across its duration and combining that footage with software designed with common construction challenges in mind, these powerful applications can be utilized remotely by stakeholders of all levels – from contractor to CEO. 
The unique aerial viewpoint of a drone can then consistently capture unparalleled views of a project that become invaluable when done so regularly and surfaced through the appropriate software.  
Faster Insurance Claims & Dispute Resolution: Regular recorded surveillance of a site gives key stakeholders visual proof of the history of the build from a unique viewpoint, allowing matters such as QHSE compliance, and disputes related to contract and programme much simpler and quicker to resolve 
Improved Progress Tracking: Consistent capturing and dating of footage enables stakeholders – domestic or international - to 'visit' the site remotely from anywhere in the world via their desktop, phone or tablet. A huge boon to Net Zero ambitions over the course of a project's duration. 
Faster Data Retrieval By integrating multiple databases and information sources, project teams can locate and retrieve documentation and data instantaneously. By using a bird's eye image of the site captured by drone, data can be retrieved multi-directionally in relation to specific geotagged locations and assets 
Adherence to Health and Safety: Correctly placed cameras can help identify whether contractors are working with adequate safety gear, and advances in AI and machine learning can provide tailored solutions to record real or potential safety and security concerns before they become a reality. 
Improved Productivity Monitoring: Despite improvements in recent years, the construction and civil engineering industries still struggle with lower than average productivity. This issue is being rectified in part by IoT-enabled smart tools. 
Case Study: Shell Pennsylvania Chemical Plant In June 2016, Shell took the final investment decision to construct a multi-billion dollar petrochemicals manufacturing plant near Pittsburgh, Pennsylvania. 
With an intense level of construction activity, extensive planning and a method of consistent information sharing required, the project demanded a new method of working and state-of-the-art tools to facilitate them – some of which did not even exist yet. 
Through collaboration and integration with Shell and various other third-party tech companies, Cyberhawk's 'iHawk Visual Intelligence Platform' was born and became the 'single source of truth' enabling quicker decision making, ultimately transforming construction project management at Shell Pennsylvania. 
Quote: "iHawk has profoundly transformed the way we plan, coordinate and control multiple concurrent activity streams on this highly congested construction site, driving safe and productive behaviors across all levels of the execution organization." - Construction Director, Shell Pennsylvania 
Three Key Takeaways 
Drone captured imagery is valuable but can become priceless when combined with the right method of visualisation

The way Capital Projects are delivered must change in a post-COVID, net-zero ambitious world

Data aggregation and democratization empowers collaborative project delivery