Presentation Author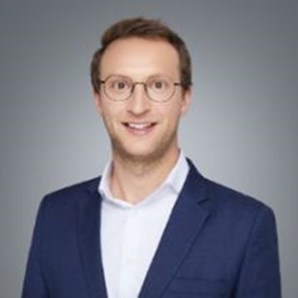 Thibaut Raeis
Technical Manager

GTT China
Lessons learned from design, construction, and operations of the World Largest LNG-fueled container vessels one year after deliveries
On Sept 2017, at the occasion of the COP23, French container shipping major CMA CGM confirmed the option of adopting LNG as fuel for the new series of 9 x 23,000 TEU containerships. By 2021 June, all vessels were successfully built and delivered, at China CSSC's Hudong-Zhonghua and Jiangnan shipyards. These flagships vessels are nowadays seen as pioneers, urging on use of greener fuels and speeding up worldwide development of LNG supply chain. CMA CGM and GTT are today joining hands to deliver a comprehensive retrospective of the World First and Largest LNG fuel Ultra Large Container Vessels project. The first part focus on project genesis, the Europe-Asia Line basics and the early-stage development of LNG fuel system onboard an Ultra large container vessel. Comprehensive tests including a 6-axis hexapod model tests campaign were carried out to model North Atlantic conditions, calculate dynamics loads and eventually design an optimized containment system. Reliability and Boil-Off-Gas high-level performance continuously drove the development process. 
In a second time, authors develop the technical aspects of ship design, construction, and commissioning. In the spotlight, CSSC MARIC -the ship designer- cooperated with both shipyards, gas engine maker WIN-GD, and French technology provider GTT to offer a 26-months shipbuilding schedule. Milestones such as 63,840 kW's 12X92 DF engine lifting and outfitting of 4,400 m² of GTT technology insulation panels were key challenges. Gas trials have been carried out successfully with key stakeholders' involvement as well as BUREAU VERITAS newbuilding supervision. In parallel, risks assessments workshop dealing with 1st bunkering operations and SIMOPS were organized with additional parties such as port authorities and LNG bunkering supplier. Those events happened just a few months later in the port of Rotterdam. MOL/TOTAL Gas Agility LNG Bunkering Vessel delivered the cryogenic molecule onboard of the 23,000 TEU containership, making industry breakthrough. Bunkering feedback such as difference between theoretical model and measured data, fuel tanks parameters change will be detailed in this second part. 
Last but not least, first lessons learned and operational return of experience a year after the ninth vessel's delivery are presented in the third section. Nowadays vessels are sailing on the Europe-Asia Lines, demonstrating excellent environmental performances. Authors would eventually deliver insights on Bio-LNG, which is already part of the Liner's marine fuels portfolio. It reduces greenhouse gas emissions including carbon dioxide by at least 67% relative to well-to-wake VLSFO. Simultaneously synthetic LNG initiatives have been launched, to prepare large-scale production of carbon-neutral LNG. Such alternative fuel is waited for many reasons, environment performance, compatibility with today's engines and bunkering infrastructure, and safe operability by already trained crews.