Presentation Author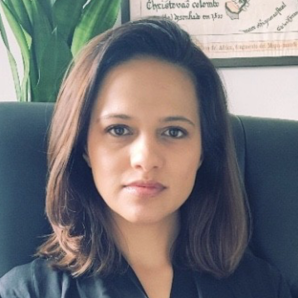 Saima Yarrow
Head of LNG

MiQ
The importance of methane intensity in the decision process for gas supply deals
Gas will be a major transition fuel in the move towards net zero, but currently, the oil and gas industry alone emit over 84 million tons of methane each year, the equivalent of all the emissions from the world's on-road transport fleet. However, according to the IEA, 75% of methane emissions from oil and gas production can be technically abated today.
With recent events leading to a planned reduction of Russian gas imports to Europe, it is expected that LNG exports will increase to make up much of this supply loss. This year, an estimated 14.5MTPA additional LNG supply will be online compared to 2021 – this is only around 13% of the amount of Russian gas imports into Europe in 2021. With more supply needed, it is expected new LNG export projects will be approved and begin construction, most of which will be from the US.
With over 9,000 independent oil and gas producers in the US, liquefaction facilities have many options when it comes to their gas supply contracts for their liquefaction plant. With differences in operators' emissions management and the sources' geological make up, it's no wonder the methane intensity (MI) in US gas production can range from around 0.56% in the Appalachian Basin to 2.96% in the Arkoma Basin. Disturbingly, research has shown that above a 3% MI, gas has no environmental benefit over coal.
Regulation on methane emissions from oil and gas production will come, but unfortunately it will likely take some time. This means that voluntary initiatives and individual companies need to act to reduce methane emissions across the LNG supply chain.
Unfortunately, gas buyers rarely have any credible assessment of the emissions performance of a batch of gas they are buying, and regulators have no credible way to assess and compare the methane performance of any batch of natural gas that imported into their jurisdiction.
Independent, transparent, and third-party-audited natural gas certification schemes can help address this information shortfall and create incentives for operators to reduce emissions and meet the market's demand for cleaner energy.
As LNG exports increase, it's imperative that all gas is not treated equally. Actors in all parts of the supply chain should demand transparency on the gas they are trading and purchasing. Independent gas certification schemes give these gas producers, buyers, and traders the tools they need to understand the environmental impact of individual batches of gas on a granular level.