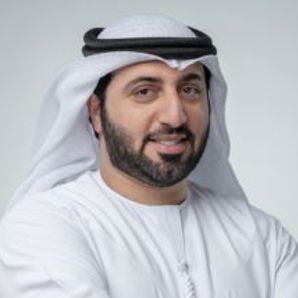 Ahmed Mohamed Alebri
CEO
ADNOC Gas

bio
Ahmed Mohamed Alebri is the Acting Chief Executive Officer of ADNOC Gas, a world-scale gas processing, operations and marketing company, specializing in natural gas, associated gas products and LNG exports.
Prior to his current appointment, he served as Acting CEO of ADNOC Gas Processing, the UAE's major supplier of natural gas and gas products, and as Acting General Manager of ADNOC Industrial Gases, providing nitrogen and liquid oxygen.
With an ADNOC career spanning 18-years and deep domain expertise in technical and engineering, Ahmed has managed the delivery of multi-billion-dollar capital projects and accelerated the implementation of innovative tactics in engineering services, AI and digital technologies to enable sustainable growth of the UAE's hydrocarbon value chain.
A resilient and forward-looking leader, Ahmed has overseen major business transformations during periods of change with an emphasis on people engagement, while also maintaining a strong focus on execution and business performance.
Among his academic achievements, Ahmed holds a Master's in Business Administration from Abu Dhabi University in the UAE and a Bachelors' Degree in Mechanical Engineering from the University of Missouri in the United States.