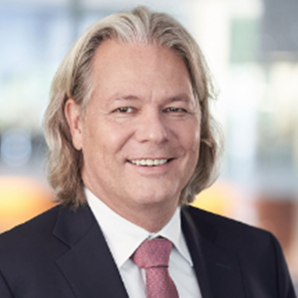 Andree Stracke

Chief Executive Officer

RWE Supply & Trading GmbH


bio
The Economist with Diploma started his career at WINGAS in 1996 with a focus on Purchasing and Project Development. Andree Stracke has been working for RWE Supply & Trading (RWEST) since 1999 and was responsible for the establishment of the continental European Gas Trading Desk. Between 2008 and 2011, Andree Stracke established the LNG trading business in the US for the former RWE subsidiary Excelerate Energy in Houston, also as a member of the Executive Board.
In 2015, he joined the Management Board of RWE Supply & Trading as Chief Commercial Officer Origination and Gas Supply. Since May 2021, Andree Stracke has been the Chief Executive Officer of the RWEST Board. In his position, he is responsible for the Global Gas and LNG Unit (Gas Portfolio Management, Gas Origination and LNG) as well as for Energy Transition Investments, Dry Bulk & Structured Origination, Regulatory
Affairs, Human Resources and Corporate Affairs.