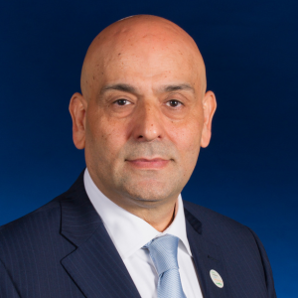 Dr. Samir J. Serhan
COO
Air Products & Chemicals, Inc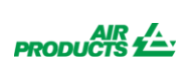 bio
Dr. Samir J. Serhan is chief operating officer for Air Products. He has global responsibility for the company's day-to-day operational business and project execution, with profit and loss (P&L) accountability for the Americas, Asia, Europe and Africa, and the Middle East and India regions. Dr. Serhan also leads the Global Engineering, Manufacturing, Technology and Equipment organization and associated equipment businesses, as well as the company's global Sustainability and Operational Excellence functions.
Dr. Serhan joined Air Products in 2016 as executive vice president leading the Technology, Engineering, Project Execution, Procurement, Manufacturing, Construction and Start-up organizations, as well as the company's equipment businesses. Over the following years, his role continued to expand to include responsibility for all large projects, the company's business in the Middle East, Americas Operations, and HyCO franchises and stand-alone plants. Dr. Serhan was appointed chief operating officer in 2020, assuming full P&L responsibility for the Americas region. His role expanded in the following years to include Global Product Offerings, the India commercial organization and Kochi plant operations, Global Operational Excellence and Sustainability organizations, and the Europe and Africa and Asia businesses.
Prior to joining Air Products, Dr. Serhan was employed by Praxair, Inc. as president, Global HyCO. From 2000-2014, he worked in leadership positions in the U.S. and Germany for The Linde Group, culminating in his role as managing director, Linde Engineering. Dr. Serhan began his career at Parsons Corporation, where he held various senior engineering positions.
Dr. Serhan holds a Ph.D. in engineering mechanics from Virginia Tech. He also was an adjunct professor at The Pennsylvania State University and Temple University.