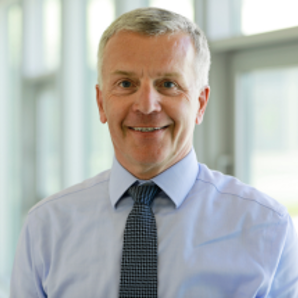 Eirik Wærness
Senior Vice President, Chief Economist and Head of Global External Analysis
Equinor

bio
Eirik has group-wide responsibility for Equinor's work on macroeconomics, energy and commodity market analyses, geopolitics, competitive intelligence, market policy and regulation
He has led the production of all 12 editions of Equinor's Energy Perspectives. He boasts a broad experience, covering government, academia and the private sector.
In addition to his current role, Eirik is involved in a leadership capacity on Equinor's Corporate Strategy, Corporate Planning and Analysis, Economic Analysis in Upstream Norway and Energy Market Analysis.
His external representations include:
· Board member of IOGP Europe
· Member of World Economic Forum's Chief Economists Community
· Non-resident fellow at Payne Institute, Colorado School of Mines
· Non-executive member of the Board of Centre for applied research at the Norwegian School of Economics.
· 2018-2021: Non-executive member of the Board of Innovation Norway
· 2018: Member of the Global Commission to examine Geopolitics of Energy Transformation, set up by IRENA, the International Renewable Energy Agency.
· July 2016 – February 2018: non-executive member of the Board of the Norwegian Financial Supervisory Authority.
· 2014-2018:In different energy initiatives under World Economic Forum.
· 2010-2013: Member of the Executive Board of the Central Bank of Norway.
Previous work experience includes Centre for Applied Research at the Norwegian School of Economics, Norwegian Ministry of Finance, Total E&P Norway, and Pöyry Management Consulting/Econ Centre for economic analysis.