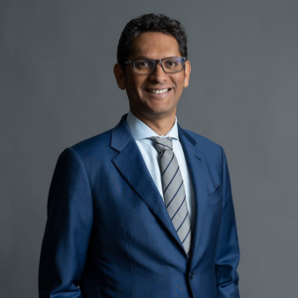 Gavin Rennick
President - New Energy
SLB

bio
Gavin Rennick is president of SLB's New Energy group, continuing a 24-year career with SLB. Before taking the new energy reins in April 2022, Gavin was vice president of Human Resources.
Prior to that, he served as president of Software Integrated Solutions and has held various corporate and operations management roles. These positions ranged from integration manager for the Cameron International merger, to vice president of drilling products and geomarket manager for Australia, New Zealand, and Papua New Guinea.
At the beginning of his career with SLB, Gavin threw himself into a number of technical and management roles in operations, human resources, and technology development. He joined SLB in 1998 as a directional services drilling engineer in Saudi Arabia, following his start as a major project manager and lead electrical engineer for Shell. His duties stationed him all over the world, working in Australia, France, Malaysia, Norway, and the United States.
Outside of SLB, Gavin serves as a board member for The Awty International School, a collegepreparatory institution. He earned bachelor's degrees in both electrical engineering and business administration from the University of Western Australia.