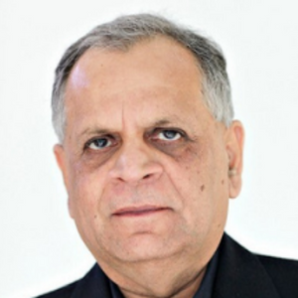 Iqbal Z Ahmed
Chairman
Pakistan Gasport Consortium Ltd
bio
Iqbal Z Ahmed is the Chairman of Associated Group. AG is a holding group with interests in the LNG and LPG sectors in Pakistan.
One of AG's flagship companies, Pakistan Gasport Limited owns Pakistan's first greenfield and its largest LNG import and regasification terminal at Port Qasim. Since January 2018, Gasport has delivered over 500 billion cubic feet of gas to Pakistan's national grid. And represents a cumulative investment of USD 500 million.
Mr Ahmed received the President of Pakistan Trophy in recognition of his services to the national economy at the annual event of Lahore Chamber of Commerce and Industry in 2012. He has been featured in Forbes Asia, DAWN, Newsweek International, and on CNBC Pakistan.
Mr Ahmed serves as the president of the Endowment Trust of Government College, which is one of the oldest academic institutions in Pakistan, and also as the Chairman of the Board of Trustees of SIMS (Services Institute of Medical Sciences), Lahore.
Mr Ahmed has studied at the Government College where he culminated his studies with a Master's in Economics.