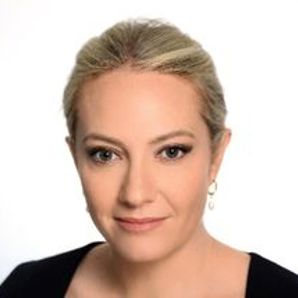 Sarah Bairstow
President and Chief Commercial Officer
Mexico Pacific

bio
Sarah has over 20 years of industry experience, including unique end-to-end commercial LNG project development experience, having successfully marketed and delivered LNG projects from concept through to commercial operations.
She was previously Head of LNG Marketing for the $18.5b Gladstone LNG Project, where she secured the long-term SPAs before building and running Gladstone LNG Project's commercial LNG desk for close to a decade on behalf of project partners Santos, KOGAS, PETRONAS and Total.
Prior to Gladstone LNG, Sarah was an energy transactions and projects lawyer with Ashurst working on multibillion M&A transactions and project developments in the energy and resources space. ​
Sarah holds a Bachelor of Laws (Hons) and a Bachelor of International Business from Griffith University. She has been widely recognized across the industry through the following nominations and awards: ExxonMobil Power Play 'Rainmaker Award' – Finalist, Managing Director's Award, Nominated by GLNG for Queensland's Resources Awards for Women – Overall Award 2013, and Queensland Emergent Woman Lawyer of the Year Award – Finalist.