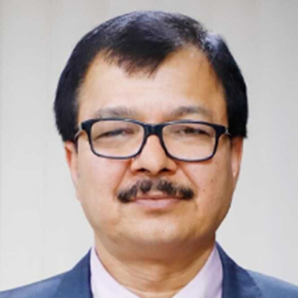 Akshay Kumar Singh

Managing Director and Chief Executive Officer

Petronet LNG


bio
Shri Akshay Kumar Singh is a veteran of the Oil and Gas industry in India. His career spanning 35 years has wide-ranging experiences across design, engineering, planning, execution and O&M of complex pipeline systems and process plants. He has an unblemished track record of delivering challenging, complex and large sized transnational as well as cross-country pipeline projects of national importance.
Prior to joining Petronet LNG Limited, he was Director - Pipelines in Indian Oil Corporation Limited. Under his leadership, India's first transnational multiproduct hydrocarbon pipeline from India to Nepal (Motihari to Amlekhganj) was completed 8 months before schedule and was appreciated by Hon'ble Prime Ministers of both countries. He also set up the infrastructure (for IOCL) to execute City Gas Distribution projects in 17 Geographical Areas, at an estimated capex of INR 13,873 Crores.
Before joining Indian Oil, Mr. Singh served as Executive Director in GAIL India Limited. In a career journey of over 30 years, he worked across project development, project execution, corporate HSE, R&D and Risk Management. He ensured the completion of the 1000 kms Dhabol - Bengaluru (DBPL) and 700 kms Dahej - Uran / Dhabol - Panvel (DUPL/DPPL) Natural Gas Pipelines in record time of 15 and 11 months, respectively, which was appreciated by the State and Central Governments. He also led a team that derived the formulation of a unified pool tariff model for transportation of Natural Gas across the country, for submission to PNGRB. From 1996 - 2002, he was instrumental in developing Mumbai's City Gas Distribution infrastructure, while working for Mahanagar Gas Limited. In 2015, he was tasked to lead a team that identified opportunities to maximise GAIL's annual profitability, and that continues to deliver substantial impact.
Mr. Singh has also played a pivotal role in the formation, execution and roll-out of key joint-ventures to develop hydrocarbon pipeline networks of national importance; (i) Indradhanush Gas Grid Limited (IGGL), having equity participation of 20% each by IOCL, GAIL, ONGC, NRL and Oil India Ltd, for execution of 9250 kms long natural gas pipeline connecting all state capitals of 8 North East states, having capex of INR 9265 Crores; (ii) IHB Limited, a consortium of IOCL (50%), BPCL (25%) and HPCL (25%) for execution of one of world's longest LPG pipeline (2800 kms) namely Kandla-Gorakhpur (KGPL) having capex of INR 10,888 Crores. He also served as Chairman of IHB Limited and as Director at Talcher Fertilizers Limited as well as Andhra Pradesh Gas Distribution Corporation Ltd.
Mr. Singh is a Mechanical Engineer from MIT, Muzaffarpur and Post Graduate in Turbo Machinery from South Gujarat University.