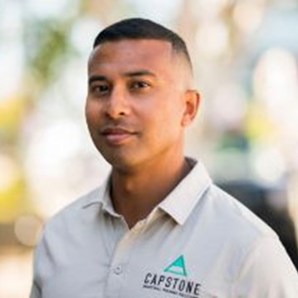 Alex Taimuri

Co-Founder and Chief Executive Officer

Capstone ITS


bio
Alex Taimuri is the CEO and co-founder of Capstone Industrial Training Solutions (ITS) based out of Vancouver, Canada, and Houston, Texas. As an enthusiast and advocate for technology, personal development, and training, Alex's mission is to create a safer, skilled, and confident LNG industry.
The Capstone ITS team is actively working with LNG facilities, education providers, business leaders, Indigenous leaders, and communities to shape operators, engineers, and the workforce while driving the energy transition to a net-zero future.
Voted one of the Top 10 Most Inspiring CEOs To Watch for By Beyond Exclamation Magazine, Alex leads a creative, innovative, and technical team of 30 people across the globe. Building training programs centered around boosting the confidence and expertise of individuals working in global energy, Alex and his team are committed to safer work practices for everyone. Under his leadership, Capstone ITS has completed LNG training projects in Africa, Canada, Mexico, and the United States, while also entering the petrochemical, carbon capture, and renewables industries. 
Prior to starting Capstone Industrial Training Solutions, Alex studied civil engineering. He graduated with an MBA in executive management from Royal Roads University in Victoria, BC.
Using his experience working as an engineer for Kitimat LNG and Woodfibre LNG, Alex remains active in the British Columbian, Canadian, and international LNG communities. He is featured in the Journal of the Association of Professional Engineers and Geoscientists Innovation Magazine (BC Aims to Lead Natural Gas Boom, July/August 2014 issue).