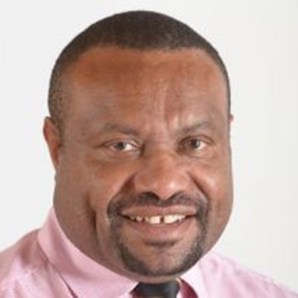 Augustine Mano

Managing Director and Chief Executive Officer

Mineral Resources Development Company (MRDC)


bio
Mr. Augustine Sanga Mano was appointed the Managing Director and CEO of Mineral Resources Development Company (MRDC) of Papua New Guinea in March 2008. MRDC, as a trustee, is exclusively mandated to manage landowner and provincial government equity interest in all mining and petroleum projects. Since his appointment, Mr Mano has transformed the energy landscape of the country and strengthened investor confidence.
He played a key role in the successful delivery of PNG first LNG project providing strategic stakeholder support and guidance to ExxonMobil who were the first time operator in the country and subsequent negotiations on Papua LNG with TOTAL Energy SA. As a leading advocate of IOC investments in the country and a member of the State Negotiating Team, Mr Mano has been key to the recent success of P'nyang project making it PNG's third LNG project in less than a decade. MRDC is a co-investor in all these projects alongside the IOCs- a major confidence booster for the investors.
Mr Mano has transformed the MRDC Group of Companies into a diversified conglomerate covering hotels, real estate, banking, healthcare and aviation, in addition to mining, oil and gas. The Group's assets grew by more than 10 times since Mr Mano took up the leadership role.
Mr Mano runs a group of more than 20 companies and sits on the board of more than a dozen- as a Chairman and director in these companies.
Mr Mano, an Economics and Environment Sciences graduate from the University of Papua New Guinea and a Master of Science in Petroleum Economics from Dundee University, Scotland, is an avid supporter of effective action on climate change as it affects small Pacific nations the most. He has pioneered gas-based power generation in PNG by promoting Dirio Gas and Power- PNG's first 100% nationally-owned IPP. Apart from replacing diesel, it completely bypasses coal of which the country holds substantive reserves- a quantum jump in PNG's development pathway.
MRDC is also a leading private sector investor in the economy and a driver of economic development and modernisation in PNG through multi-sectoral large investments.
Mr Mano is a champion of sustainable social and economic development in the project areas and has built schools, healthcare faculties, roads and bridges. He is also building a gas-based power station in the project areas to provide clean, affordable energy and sustained income to the affected people.