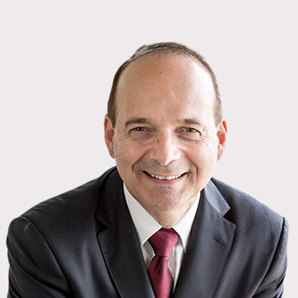 Dominique Mockly

President and Chief Executive Officer

Terega

bio
Dominique Mockly is a graduate of École Polytechnique, of École Nationale Supérieure des Techniques Avancées, and of the Executive MBA program of HEC International Business School.

As a specialist of National Defence, aerospace industry and energy, he held several high level positions at the French naval shipyard DCN, then at the Economy and Defence Division at the french Secrétariat Général de la Défense Nationale (SGDN), at the French armament procurement agency DGA, then at SAGEM and AREVA.

In 2016, he is appointed Chief Executive Officer of TIGF (today TEREGA), second largest French gas infrastructure company. In October 2017, his is appointed President and CEO of the company.

Dominique Mockly is also Vice Chairman of Business at OECD (BIAC) since 2014 and Master of Conferences at ESCP Europe (European Business School).Dominique Mockly published 4 books: « L'entreprise Cerveau » (« The brain company ») underlaying the organizational and management characteristics of Companies in the current fast evolving and innovative environment, " Le Pari du Gaz" ("Bet on Gas") in order to enhance the gas role in energy transition and, with Louis Nauges , "Dirigeants acteurs de la transformation numérique" ("Company leaders, keys players in the digital transformation") and lastly in march 2021 "La mondialisation décompressée" (Reinventing Globalization to limit its undesirable effects on our societies).