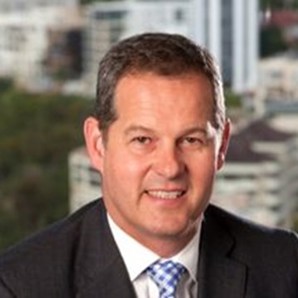 Nigel Hearne

Executive Vice President, Oil, Products and Gas

Chevron

bio
Nigel Hearne was appointed president of Chevron Eurasia-Pacific Exploration and Production Company in July 2020. In this role, he is responsible for overseeing Chevron's upstream activities in Eurasia, Europe, and Asia Pacific. Nigel also serves as Chairman of the Asia Natural Gas and Energy Association (ANGEA), launched in 2021, to work constructively with governments, society and industry to build effective and integrated policies that enable nations in the region to achieve their economic, energy security and environmental objectives.
Nigel brings extensive international upstream and downstream operating experience to the role. He joined Texaco in 1989 as a power engineer at the Pembroke Refinery in the United Kingdom where he progressed through refinery positions of increasing responsibility. In 2005, Nigel moved to the El Segundo Refinery in California as a refinery business manager and in 2006, he assumed the role of operations manager.
In 2010, Nigel was named vice president for Chevron's Downstream Strategy, Technology and Commercial Integration business unit, and in 2011, he became the general manager of the Richmond Refinery. In 2013, Nigel became the Vice President of Chevron's Appalachia/Michigan Strategic Business Unit in the United States and in early 2016, he was appointed managing director of Chevron Australia and head of the Australasia Business Unit. In 2018, Nigel became president of Chevron's Asia Pacific Exploration and Production.