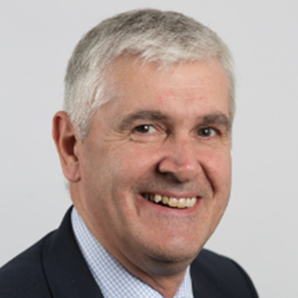 Rod Christie

Executive Vice President, Turbomachinary & Process Solutions

Baker Hughes


bio
Rod Christie is Executive Vice President of the Baker Hughes Turbomachinery & Process Solutions (TPS) business, which is headquartered in Florence, Italy. With operations across 120 countries, TPS boasts one of the industry's most extensive portfolios for rotating equipment, process flow, transmission technology, and lifecycle services serving the entire energy value stream, including onshore-and-offshore production, gas processing, pipeline, liquefied natural gas (LNG), refining, petrochemical, and heavy industry and process industries.
As of January 2022, Rod is also responsible for leading the Baker Hughes Climate Technology Solutions (CTS) and Industrial Asset Management (IAM) organizations. CTS encompasses hydrogen, carbon capture, utilization & storage, clean integrated power and emissions management solutions to support customers' net-zero ambitions. IAM encompasses software and services to help customers optimize asset performance, inspection and reduce emissions.
Rod is an industry veteran with more than 30 years of international experience in the Power & Energy industry. He highly engaged in global energy transition initiatives and serves on the Hydrogen Council and the European Clean Hydrogen Alliance. Prior to joining Baker Hughes, Rod spent 15 years with Scottish Hydro Electric (now Scottish & Southern Electric) in a wide range of engineering, project development and management roles. Rod holds a Mechanical Engineering degree from Glasgow Caledonian University.