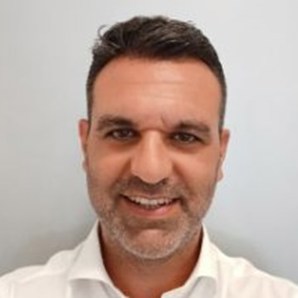 Enrico Beccaceci
Project Manager
RINA Consulting S.p.A.

bio
Project Manager within the Energy & Mobility BU leading projects of Energy transition / renewable energies / decarbonization solutions and Oil & Gas solutions. He is also Member of RINA Hydrogen Europe Team (Infrastructure Working Group), and RINA Reference Team for SFCHA (Scottish Fuel Cell and Hydrogen Association). Main experience in:
Management of projects on hydrogen value chain (hydrogen production and transport, hydrogen readiness assessment, existing infrastructure re-purposing), renewable energies, decarbonization / carbon free solutions).
Development of commercial services in worldwide network in full synergy with the other Business Units of the organization. Regular attendance to hydrogen related conferences and participation to hydrogen-focused Associations.
Management of projects in the framework of Oil & Gas solutions from Conceptual to EPCI/PMC (LNG systems, FSU, FSRU, cryogenic pipelines, umbilicals, cables, offshore structures, deep water field, mooring systems, onshore transport & distribution grid, technical and financial due diligence for asset acquisition.