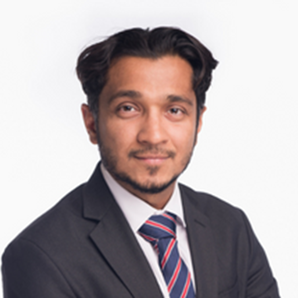 Javed Adam
Operations Manager

Equatorial Guinea LNG Operations S.A.

bio
Born and raised in the Caribbean's oil and gas capital of Trinidad and Tobago, Javed Adam's career began in Chemical and Process Engineering. 
For over a decade he honed his skill, gathering experience across the ammonia, LNG and offshore oil and gas industries. In 2011 he accepted a new career challenge that took him from one end of the equator to the other. 
At Equatorial Guinea LNG Operations S.A (EG LNG), Javed, now with over 20 years of experience in engineering, operations, start-up and commissioning, has led the operations and production teams in the capacity of Operations Manager for the past 5 years.