20
International country pavilions
300
+
Ministers and global energy CEOs
Gastech 2024 Call for papers: Preparing your submission
The Gastech Call for papers selection process begins once all papers have been submitted via our Call for papers online portal. Your abstracts should be submitted no later than 26 January 2024. The guidelines below will help you craft a successful application.
What else makes a successful application via the Gastech's Call for papers online portal?
Content
The abstract title should clearly and accurately describe the presentation's primary content and prosed paper in a concise manner (500-words or less).
Category
Use the category and sub-category listing to indicate the theme that best describes the abstract. A primary choice is required. If you believe your abstract is relevant to more than one category, submit it under the single category of best fit.
Figures
Graphs, diagrams, illustrations and/or tables should be used to enhance the Governing Body's understanding of the abstract. Captions and any necessary contextual information to understand the figure(s) will not count towards the word limit.
Presenter
Abstracts must be accompanied by a presenter profile. The proposed speaker (not the company) should be a good orator who can successfully convey and present information to an international audience in a live and interactive setting.
Frequently Asked Questions
When is the abstract submission deadline?
Submit your abstract for the technical and Commercial call for papers by 26 January 2024.
Is there a word limit for abstracts?
Yes, the recommended word limit is 500 words.
Can I submit more then one abstract?
Yes. The papers themselves must differ content, however, they may follow the same stream, authors, and affiliation.
How do I submit my abstracts?
You can make your submission here. To complete your application, you will need to submit your 500-word abstract, and upload your photo and 100-word biography.
Governing Body assessments
The Gastech Governing Body assesses each eligible application against a specific criterion to produce an overall mark. A meeting of the Governing Body will be convened in April 2024 to review the results of this process.
Who is the Gastech Governing Body?
The Gastech Governing Body is made up of a senior, select group of professionals spanning the gas, LNG, hydrogen, and energy supply chain. With no political agenda or obligation to any over-arching organisation, Gastech's Governing Body advises on the best papers for inclusion in the Gastech Conference. In 2023, members reviewed over 1,000 abstracts from 35 countries.
After the call for papers closes, the papers are put through a democratic voting process; the governing body vote on the abstracts ensuring all submissions are fairly graded and purely chosen "by the industry, for the industry".
What happens if my abstract is successful?
If your abstract is accepted by the Governing Body, you will be contacted shortly after the Final  Selection Meeting and invited to speak on the Technical or Commercial conference. If you accept, you'll be asked to supply further documentation for verification, including a presentation and full written paper. Once verification is complete, your paper's credentials  will be publicized and scheduled for presentation at the Technical or Commercial conference.
What happens if my abstract is not selected?
If your abstract is not selected for the conference, you'll be notified at the same time as those who have submitted selected papers. Applicants whose abstracts are not selected will be retained on a shortlist in case a selected applicant renounces the position.  We'll contact you to discuss further options for your paper, for instance, as a poster within the exhibition halls, or as a digital article. Your abstract will also be considered for other events that we believe may benefit from its inclusion. 
Why are some applications unsuccessful?
Your application is unlikely to be successful if it:
Promotes commercial trade names or uses language that promotes the sale of goods or services.
Is considered to be derivative.
Lacks intellectual rigor and/or is unsupported by evidence.
What are the benefits of becoming a speaker?
Lead presenters will receive a complimentary delegate pass to Gastech. Co-authors are offered passes at a beneficial rate. 
Presenters will be profiled on the event website and in conference literature. 
Papers will be published in full on Energy Connects, a dmg events-owned media partner.
Presenters will be invited to the Speaker Dinner, which will take place on Wednesday 18 September 2024
Are there any costs involved in the process to become a speaker?
There are no costs incurred for submitting, applying to speak at Gastech 2024. Lead presenters will receive a complimentary delegate pass but any additional co-authors and co-speakers will be required to purchase a pass at a preferential rate. Gastech does not cover cost of travel, accommodation, subsistence or any additional costs associated with participation.
A selection of past technical and commercial speakers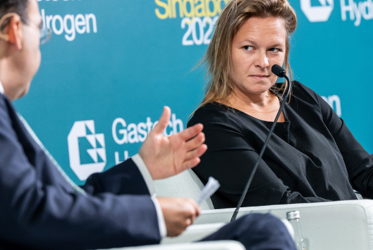 Want to be a Speaker at Gastech?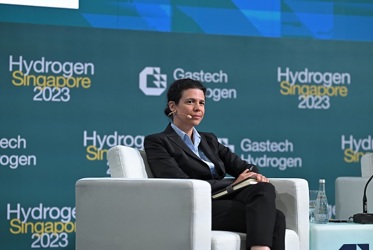 Gastech Governing body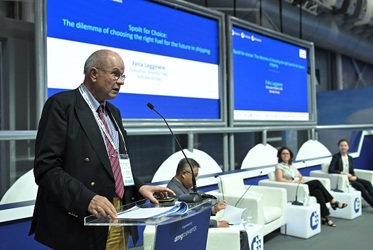 Call for Papers categories