Leadership Roundtables are an integral part of the Gastech 2023 leadership agenda.
Closed-door roundtables on a range of topics will take place within the Leadership Suite at the Gastech Energy Club during Gastech 2023.
Now, more than ever, the energy industry needs to connect to continue to adapt and respond to the collective challenges and opportunities the world and the industry faces. The Leadership Roundtables convene energy leaders annually in their global mission to provide a secure, carbon neutral and affordable energy future for all by 2050. They foster pragmatic dialogue between industry, government, finance, and technology leaders to galvanise strategies and business models that will influence the future of energy production, supply and use prior to COP28, the decade ahead, and beyond.
The aim of the Leadership Roundtables is to create a series of high level, productive discussions with tangible takeaways and reports. Participants will benefit from making extensive, high level industry connections with unique networking and discussion opportunities, held under Chatham House rules, with key takeaways and topic reports produced by the Knowledge Partner, and agreed with all stakeholders.

Programme
The invitation only roundtables will provide a forum for participants to influence and lead the future direction of energy production, supply and use, while building high-level industry connections, with excellent networking opportunities.
The high-level conversations will generate tangible takeaways and insightful reports that will inspire the global gas industry to create the crucial strategies required to ensure future success as the industry recalibrates the global energy system to meet net zero targets.

The topics for Leadership Roundtables at Gastech 2022 included:
Leadership Roundtable 1
Monday 5 September
13:00 – 14:30 CET
Executive Boardroom, Gastech Energy Club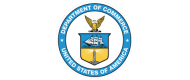 U.S.-Italy LNG Supply and Infrastructure Cooperation
In March 2022, the United States and European Commission (EC) jointly announced "further, concrete steps" to help replace natural gas that Europe has been importing from Russia, creating significant opportunities for increased U.S. LNG exports to Europe in the short and long-term.  The EC has outlined a plan to replace 101.5 billion cubic meters (Bcm) of Russian gas this year, including up to 15 Bcm of added U.S. imports this year and signing contracts for imports of an additional 50 Bcm of U.S. LNG through 2030.  However, there are challenges to meeting these targets.  Europe's current LNG import capacity is a barrier for high-volume increases in U.S. LNG supply in the short-term and regulatory bottlenecks and financing availability constrain new LNG import infrastructure investments needed for long-term supply diversification.  To meet climate goals, it is important that U.S. LNG exporters continue efforts to decarbonize all aspects of the LNG supply chain.  It is also critical that new LNG infrastructure in Europe reduces the greenhouse gas intensity of operations and is compatible with clean hydrogen.
View more
Audience insights:
The "U.S.-Italy LNG Supply and Infrastructure Cooperation" policy roundtable will convene U.S. and Italian government officials, public financiers, and U.S. and Italian LNG and hydrogen companies on the sidelines of Gastech 2022 in Milan, Italy, to discuss the following questions: 
How can the U.S. and Italian governments and industry work together to increase U.S. LNG exports to Europe in the short-term, recognizing LNG import capacity constraints? 
How can the U.S. and Italian governments and industry work together to overcome the challenges facing increased U.S. LNG exports to Europe in the long-term (e.g. regulatory bottlenecks, financing for LNG import terminal investment/construction, designing terminals to import both LNG and hydrogen, shipping/fleet issues, other infrastructure bottlenecks, etc.)? 
By invitation only.
Leadership Roundtable 2
Monday 5 September
15:30 – 16:30 CET
Executive Boardroom,
Gastech Energy Club
Hosted by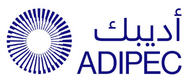 The role of governments and energy companies in ensuring Europe's energy security
As the world continues to respond to energy security and demand challenges in Europe and the global issues affecting energy markets, ADIPEC and Gastech are collaborating to host a private, invitation only Leadership Roundtable.
The Roundtable will be an opportunity for invited contributors to share insights and ideas on how industry and governments can move together to respond to immediate demands and challenges in Europe, as well as explore the need to balance a more sustainable, affordable, and secure future energy system.
ADIPEC is the world's largest energy event, helping global industry meet the growing energy needs of today, with fewer emissions, while investing in the systems of tomorrow. Hosted in Abu Dhabi, ADIPEC is not only at the heart of global industry but also at the heart of a region that has the flexibility in supply, geographical proximity, and growth investment to help respond to the energy security challenges.
The aftershocks of the Russian invasion of Ukraine have forced EU policy makers to reassess their energy objectives. Security of supply has become the number one priority as the EU faces the worst energy crisis on record, with gas supply disruptions from Russia and unsustainably high power and gas prices.
Ensuring energy security will require a range of measures, including diversifying supply sources, investing in storage and import infrastructures, and maintaining appropriate flexibility across the power sector.
But security will come at a cost. Fast-tracking deployment of floating storage and regasification units (FSRUs) and mandatory storage facilities will require financial support from governments. Securing new gas will require investments in domestic resources and commitments to long-term LNG contracts. Building flexibility across the power sector will likely require extending the lifetime of coal plants and in some instances nuclear as well.
As policy makers increase their focus on energy security, inevitably they will need in the short-term to compromise on some of the ambitions that were previously at the top of their energy policy agendas, including ensuring energy market competition and reducing greenhouse gas emissions.
Gas-rich countries, including in the Gulf, Africa and North America, will be key to deliver new supply. Energy companies will play a critical role in delivering the energy security throughout the value chain required by multiple governments. But for companies to make the required investments, governments will need to provide confidence that commitments pledged now will remain in place as the risks related to energy security reduce over time.
Confirmed participants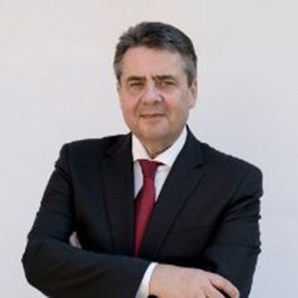 Former Minister for Foreign Affairs Germany and Chairman of the Atlantik-Brücke e.V.

Germany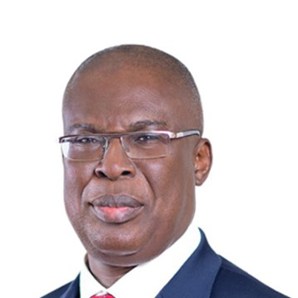 Minister of State for Petroleum Resources and Chairman of Governing Council
Federal Republic of Nigeria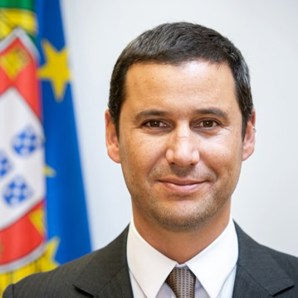 State Secretary for Energy
Portuguese Republic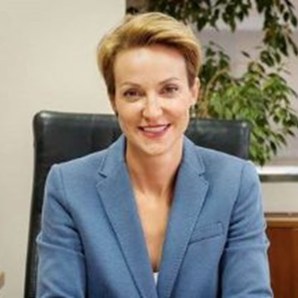 Secretary General for Energy and Mineral Resources
Greece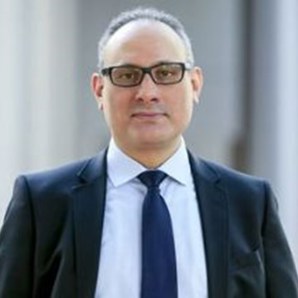 Group of the Progressive Alliance of Socialists and Democrats
European Parliament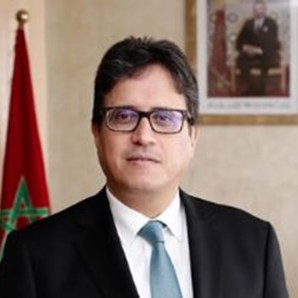 Vice President / Chairman
MEDREG / ANRE Morocco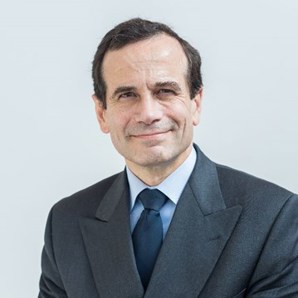 President / Executive Vice President

Eurogas / ENGIE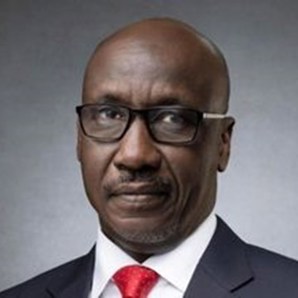 Group Managing Director

NNPC Ltd

Moderators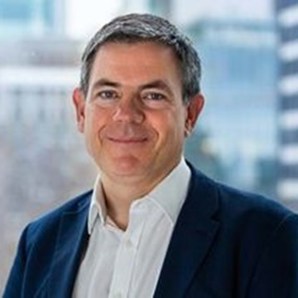 Vice-Chairman, Americas

Wood Mackenzie

View more
Audience insights:
How has the range of energy security options changed since the invasion of Ukraine?
What role should policy makers play in negotiating future energy supply opportunities and underwriting financial risks?
How much responsibility do energy companies now have for ensuring energy is available where and when it's needed?
Leadership Roundtable 3
Monday 5 September
16:30 - 18:00 CET
Executive Boardroom,
Gastech Energy Club
Hosted by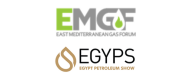 The East Mediterranean and North African gas opportunity
The signing in June of the trilateral MoU between Egypt, EU and Israel, witnessed by President of the European Commission, Ursula von der Leyen, is just one example of how the energy map is changing and new partnerships are emerging. 
As East Mediterranean and North African producing, consuming and transit countries look to expand transport, trade and export of natural gas to the EU and enhance cooperation on their respective green energy transitions, the region's importance on the global energy map continues to grow.
Hosts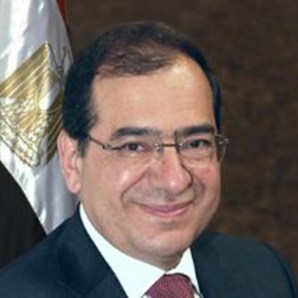 Minister of Petroleum and Mineral Resources
Egypt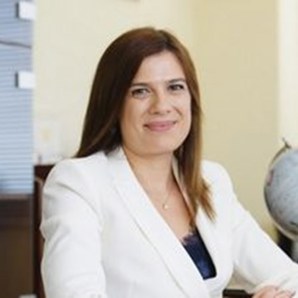 Minister of Energy, Commerce & Industry
Cyprus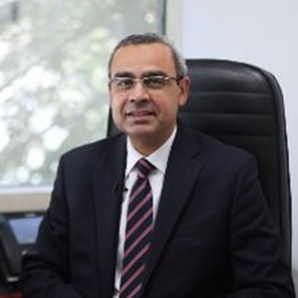 Secretary General
East Mediterranean Gas Forum (EMGF)

Confirmed participants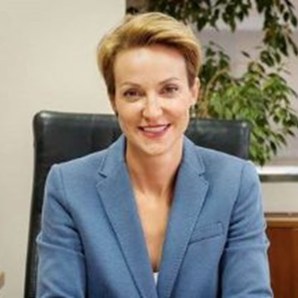 Secretary General for Energy and Mineral Resources
Greece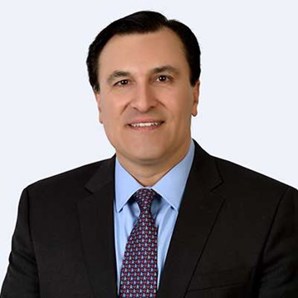 Secretary General

International Energy Forum (IEF)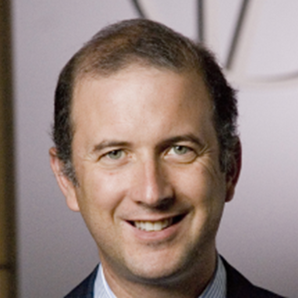 Chief Executive Officer

TES-H2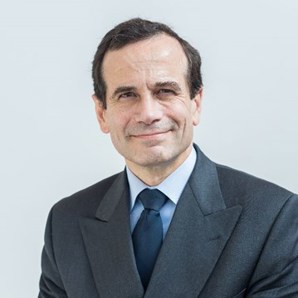 President / Executive Vice President

Eurogas / ENGIE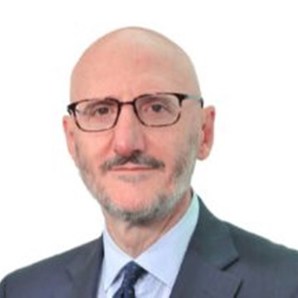 Chief Executive Officer and General Manager

Saipem
View more
Audience insights:
A vital discussion for those seeking to understand the strategic importance of the East Mediterranean and North African region in relation to increased gas and LNG exports, in line with commitments to energy transition and decarbonisation. 
Leadership Roundtable 4
Tuesday 6 September
10:30 – 12:00 CET
Executive Boardroom,
Gastech Energy Club
Sponsored by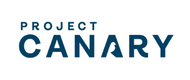 Who will quench the global thirst for gas – and for how long?
Russia's invasion of Ukraine has left global energy markets in a state of shock. As European LNG demand soars, new sources of LNG from the US, Qatar and elsewhere are rushing to fill the gap. But high fossil fuel prices are simultaneously strengthening the case for the transition to low-carbon energy. As a result, global gas demand is coming under increasing pressure, with emerging market LNG demand in Asia faltering due to high prices. 
As Europe diversifies away from Russian supplies, the region's strong demand for LNG looks assured through the mid-term. But the EU is also prioritising energy security, renewables, and green gases. As these progress, LNG demand will inevitably come under pressure later this decade. 
New projects continue to look to Asia for long-term demand growth, despite record gas prices now causing visible demand destruction across the region's emerging markets. If this persists, governments may rethink the role of gas in their decarbonisation strategies, making a stronger case for a 'coal+renewables' energy transition. Without action, the industry risks losing years of expected demand growth. 
To avoid this, gas must regain its position as an affordable lower carbon fuel – even if prices now look set to remain structurally higher. Stakeholders must support investment in supply, commit to long-term contracts, increase storage and import infrastructure, and build flexibility in the power market through demand response programmes.  
The lack of a viable low-carbon baseload alternative to gas should also support gas demand over the next few years. The global economy is now less supportive of large-scale renewable deployment as rising capital costs, higher interest rates and a tightening market for energy transition materials drive up costs. Despite numerous challenges, low-cost, low-carbon LNG can be the big winner.
View more
Audience insights:
Who is leading the charge to bring new supply into the market?
Will long-term Asian LNG demand growth prove resilient as prices soften?
Could the rush to bring new supply online burst the LNG bubble again?
Leadership Roundtable 5
Tuesday 6 September
12:15 - 13:45 CET
Executive Boardroom,
Gastech Energy Club
Sponsored by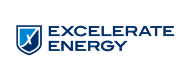 Gas infrastructure: Renewed interest and long-term future
Following the reduction of Russian gas supplies to Europe, new opportunities are arising to create new gas infrastructure to receive supplies from alternative sources. Terminals need to be adapted, pipelines shored up and storage capacity vastly increased. Alongside this, changes in shipping will need to be considered in terms of routes, the fuels powering the ships and the fuels the ships are transporting. Also, North America gas pipeline development is increasingly important (and challenged) to connect production with the increased call for new LNG supply capacity.  Longer-term, LNG demand growth will require innovative value chain solutions and market creation.   Whilst the Russia-Ukraine war is top of mind, any investment in energy infrastructure for the long-term must also take into account the need for a rapid energy transition.
An expectation of rising Russian supply had driven many of Europe's gas infrastructure investments over the last decade. Markets comfortable with increasing reliance on gas have built new pipelines whilst others have pursued new pipeline corridors and LNG terminals in an effort to diversify. The future utilisation and value of all these assets has changed with global market implications.
Gas infrastructure in Europe and beyond must consider how value can be maximised long-term as the energy transition continues apace. Owners and operators will weigh up the possible benefits of a more rapid and permanent shift to hydrogen versus a more gradual approach. The resources – geography, demand, and decarbonisation objectives of markets – will define the optimal approach, with many new and divergent business models emerging.
View more
Audience insights:
What new gas and LNG capacity could the demise of Russian gas supply to Europe unlock?
Where are the best opportunities for European markets to build, expand and repurpose gas infrastructure to strengthen supply security? What are the potential long-term implications for the global regas industry of today's renewed demand for FSRU capacity?
How is the North American midstream industry rising to the challenge to enable a major supply response? What needs to be done to reduce delays and accelerate timelines?
How important is downstream infrastructure development and market creation in emerging markets to sustain demand for LNG long-term?
What are the options to future-proof infrastructure for other molecules such as hydrogen, and how will governments and investors drive strategies?
How will the maritime sector accelerate its decarbonisation agenda? Will the likely build out of LNG, ammonia, methanol and hydrogen infrastructure be the much-needed catalyst?
Leadership Roundtable 6
Tuesday 6 September
14:00 – 15:30 CET
Executive Boardroom,
Gastech Energy Club
What role does gas/LNG have in the Energy Transition and how does the sector need to respond?
In most of the published scenarios for the future of energy across the globe, natural gas  plays a pivotal role in enabling the development of low carbon technologies as well as meeting the growing demand for energy.

But while natural gas (and in particular LNG) is likely to be the most resilient of the fossil fuels, it is coming under increasing scrutiny from policy makers, regulators, and consumers with regards to its carbon emissions footprint and the need to reduce it. In the context of a this transition, what are going to be the key challenges and uncertainties faced by the industry and how can it respond?
View more
Audience insights:
How important is gas/LNG going to be in the Energy Transition?
With a rapidly changing energy landscape, what influence will the multiple stakeholders have over how the energy industry responds?
With growing focus on emissions from the gas value chain, how can companies transparently report and reduce them?
Leadership Roundtable 7
Tuesday 6 September
15:30 – 17:00 CET
Executive Boardroom,
Gastech Energy Club
What does it take to develop new LNG supply?
Developing an LNG project requires bringing together a commercial package of suppliers, buyers, EPC contractors, and financing.  But despite record high LNG prices, project sponsors in today's environment are facing a crossroad in project development.  While the tightness in the LNG market is calling for new supply, uncertainty in the energy transition challenges the commercial proposition for long term development, leading developers, financers and buyers to re-evaluate their strategic mandates for LNG.
Despite a flurry of new long term contracts signed in the last year, European buyers have only contracted for 8 mmpta of long term volume, representing less than 10% of contracting activity.  Europe's path to LNG diversification largely remains unclear, giving the industry room to optimize offerings to manage exposure to longer term commercial or policy risks. But industry change was underway prior to the European energy crisis. Asian buyers had already signaled changing preferences: over 80% of carbon neutral cargoes delivered in 2020 and 2021 were purchased by Asian buyers for delivery in Asia. Many developers are now including carbon capture or 'responsibly sourced gas' in projects to accommodate these evolving buyer preferences.
While the commercial risks of an LNG project evolve, the economic risks remain. Pandemic-related supply chain issues have already challenged construction costs and schedule. Nearly 30 mmtpa of capacity has already taken FID in the first half of 2022, but the prospect of more to come is adding further inflationary pressure, particularly on the US Gulf Coast. As construction proceeds the risk of an EPC bubble and delays to project schedules will increase.  Furthermore, the continued call on US gas via LNG exports, combined with relatively low investment from US upstream producers could create upside pressure to Henry Hub-linked volume, as we've seen already this year.
The LNG industry has seen over 80 mmtpa of new capacity take FID since the depths of the coronavirus pandemic, and we expect to see at least another 80 mmtpa of new projects proceed over the next two years again.  The next tranche of projects will face a more dynamic contracting situation, challenging EPC environment and evolving financing landscape – and new approaches to this change will enable LNG development.
View more
Audience insights:
Projects of all technologies, sizes, and locations have been proposed, but which ones are best positioned to meet today's call on supply? And how can new supply be delivered quickly to meet demand now?
LNG buyer and financier preferences are changing. What does this mean for developers and their potential partners?  Which companies have the mandate to develop LNG, and which ones don't?
Reaching FID is only one milestone to delivering an LNG project. How significant are cost and schedule challenges in a post-pandemic but fragile global economy?
Leadership Roundtable 8
Wednesday 7 September
11:30 - 13:00 CET
Executive Boardroom,
Gastech Energy Club
Enabling hydrogen growth in Europe and beyond
The role of hydrogen in Europe must accelerate in response to the changing geopolitical landscape – offering enormous opportunity for potential hydrogen export markets. Yet new low-carbon hydrogen supply needs to be encouraged as gas and electricity prices soar globally. What needs to be done to unlock the development of both domestic production and imports of low carbon hydrogen at scale?
The combination of decarbonisation objectives and energy security concerns as Europe pivots from Russian energy imports are accelerating the promotion of low carbon hydrogen. The European Commission has set a new target of over 20 Mt of hydrogen to be incorporated into the energy mix by 2030, using a combination of domestic production and imports.
To accelerate domestic supply of green hydrogen, biohydrogen is being promoted as a niche low-cost domestic option that could accelerate low carbon hydrogen supply as electrolyzer hydrogen comes to parity with fossil fuel alternatives.
The opportunity for large scale hydrogen imports looks compelling with ammonia set to dominate the first wave of marine imports, supported by its relatively high energy density; its proven synthesis technology and existing supply chains; and its potential to drive decarbonisation as a fuel. World-scale green and blue ammonia export projects have been announced in the US Gulf Coast, Eastern Canada, Saudi Arabia, Australia, and Oman, with most targeting markets in Europe and Asia.
North Africa could also be a key import route for low carbon hydrogen via pipelines now that Russian routes are currently unavailable.
View more
Audience insights:
What must happen to achieve burgeoning hydrogen targets in Europe and beyond?
What political decisions need to be taken? What incentives will facilitate progress? Is there more the energy industry can do to enable demand growth and offtake agreements? Are there lessons to be learned from other regions?
What technological advances are essential? Which regulatory, safety and emission issues need to be addressed? What are the milestones to cross for suppliers to take FID?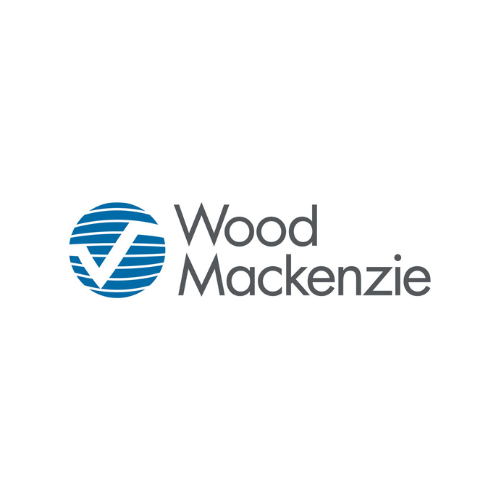 The global energy market is in a state of constant transformation, driven by energy transition imperatives and geopolitical upheaval. At this pivotal moment, intelligence and analytical insight have never been more important for defining a new energy agenda.
Simon Flowers
Chairman, Chief Analyst, Wood Mackenzie