EU market interventions: Impacts of price caps, LNG benchmarks and joint gas purchasing on world LNG market
Commercial conference session - Energy security and geopolitics
Description:
Europe has come through a period of extraordinary energy challenges. Its recent energy policy responses call for market interventions that are equally extraordinary. Some of these policies are, at the time of this writing, being implemented even as they are still being written. EU policymakers acknowledge that they do not yet know the full implications of these policies on Europe and its citizens. But even less understood are the implications of the EU market interventions on world LNG markets, and particularly on LNG buyers in Asia.
After a year that saw the dramatic reduction and then virtual cutoff of Russian natural gas supplies, followed by a tide of LNG cargoes diverted from the United States and to a lesser degree Qatar to help Europe get through the winter of 2022 and replenish their storage for 2023, Europe adopted a series of tough measures to increase natural gas and LNG imports, implement fuel switching where possible, and most noticeably adopt impressive demand side management and conservation steps. While energy supplies were sufficient to meet demand, prices for electricity and for natural gas spiked, leaving both consumers and policymakers to seek solutions.
The EU has proposed, and in some cases, tentatively adopted a series of market interventions to address these high prices. These include (among others): (1) setting a price cap on TTF, the most liquid EU electric power trading point and a popular index for pricing LNG imports to Europe; (2) developing a new single uniform benchmark price for LNG imports into Europe; and (3) aggregating gas demand and coordinating joint gas purchasing of LNG across the EU. Each of these policies is still being developed and refined, even as target implementation dates have been announced.
The world LNG market is a competitive landscape, however. How will LNG suppliers react to capped prices? LNG buyers in Spain and Portugal, where there are more LNG import terminals and less demand, have traditionally paid less for LNG than have energy-strapped northern terminals.
Will a uniform price break down if Spain does not want to pay more, or if LNG shippers do not want to sell to Germany at below market prices? And what impact will the LNG benchmark and joint buying have on LNG deliveries to Asia? Will Asia benefit from European price caps, or will Asia be incentivized to create its own LNG trading bloc, leading to a balkanized world LNG market dominated by two buyer groups – Europe and Asia – and a handful of sellers?
In addressing these questions, the author will draw upon his research, contacts and expertise as the Fellow for Global Natural Gas at the Baker Institute's Center for Energy Studies at Rice University, and his prior experience negotiating LNG agreements for over 100 projects in 35 countries worldwide, including 15 years leading the LNG team at Baker Botts LLP.
Speaker/ Author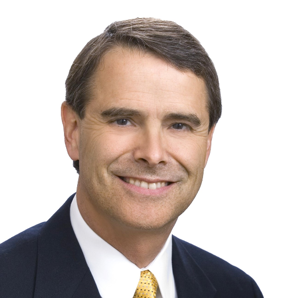 Steven Miles
Senior Counsel
Baker Botts, LLP