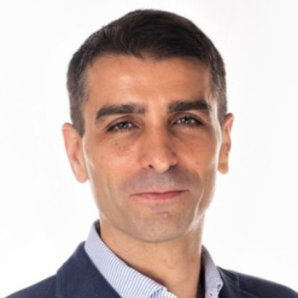 Dr Alessandro Romagnoli
Director

Nanyang Technological University

bio
Alessandro received his PhD in Mechanical Engineering from Imperial College London in 2010. Alessandro is currently serving as Assistant Dean for Innovation and Enterprise at Nanyang Technological University, focussing on technology translation and collaboration with Industry. Since 2020, Alessandro has been appointed as Co-Director of the NTU-Surbana Jurong Corporate Lab, a S$60M effort looking at Intelligent Urban Solutions, Active Solutions for Sustainability, and Future of Construction and Underground. Since 2015 Alessandro is also serving as Cluster Director on Multi-Energy Systems and Grids at the Energy Research Institute @ Nanyang Technological University. 
Alessandro's work is mainly focussed towards serving the industry by providing advice and viable solutions for some of their most pressing challenges, such as reducing carbon footprint, energy efficiency, and energy prosumption. Alessandro's research is not solely focussed on in-depth energy systems analysis, but  it looks at the implications that the integration of different energy systems has on the environment, operational and investment costs.
Alessandro established his R&D activity on energy conversion and management, power generation - from large scale to distributed energy generation applied to micro-grids, and energy systems integration for different energy mix - including renewables and energy storage. Focus is on Liquefied Natural Gas, Cryogenic Energy Storage (Liquid Air Energy System and Hydrogen), Heat Recovery (including Geothermal), Thermal Energy Storage, and CO2 capture. Alessandro's work also covers studies on the Cold-Economy in developed/developing countries.
Alessandro is advising the International Finance Corporation – World Bank Group, the Asian Development Bank and others on energy related projects. Alessandro is also serving as an advisor for Breakthrough Energy (Bill & Melinda Gates Foundation), the European Research Council and he sits in Scientific and Advisory Boards in a number of enterprises.