300
+
CEOs, Ministers & business leaders speaking
Championing hydrogen as a zero carbon solution within the future energy mix

With billions of dollars being invested into research and development around production, storage and utilisation, hydrogen's future as a key fuel in the global energy system becomes stronger every year.
To reap the benefits of decarbonisation, hydrogen will need to be adopted in mobility, transportation, and electricity production. There will need to be collaboration between policymakers, and producers. If hydrogen is to become a widely adopted fuel, the market will need to be properly regulated.
Singapore, which has just launched an ambitious national hydrogen plan, will host Gastech 2023, and offers the ideal place to promote your company's hydrogen ambitions, and secure its position as a leader within the hydrogen value chain.
Held within the main Gastech Exhibition and Conference, Gastech Hydrogen offers a unique perspective for exhibitors to connect, network, and showcase their technologies, innovations, and contributions to the hydrogen value chain. It also offers delegates the opportunity to attend the Gastech Hydrogen conference in the Hydrogen Theatre, to hear from Energy Ministers, CEOs, thought leaders, strategic partners, and financial and technical experts on all elements that will contribute to the growth of hydrogen as a scalable fuel of the future.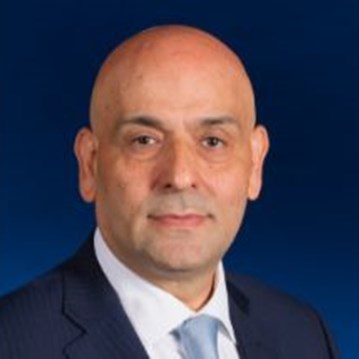 There are many incentives for the production of low-carbon hydrogen, and that will give it that extra push to put it at the forefront of supply.
Dr Samir Serhan
COO
Air Products