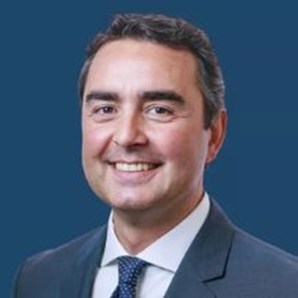 Paolo Enoizi

Chief Executive Officer

Gaslog

bio
Paolo Enoizi was appointed Chief Executive Officer of GasLog Limited in March 2022 and Chief Executive Officer of GasLog Partners LP in August 2021. Prior to that, Paolo held the role of Chief Operating Officer since September 2019.
Before joining GasLog, Paolo was Managing Director of Stolt Tankers BV Rotterdam, a subsidiary of Stolt Nielsen Limited, where he was responsible for the operation of over 100 chemical tankers, 200 people ashore and over 4,000 seafarers. His previous roles also included Director of Technical & Innovation and General Manager of Newbuilding & Technical. Prior to joining Stolt Nielsen in 2008, Paolo was Managing Director of a family-owned ship management company.
Paolo brings over 20 years of experience in growth and transformational strategy from ship management to cost optimization, in innovative asset solutions and digital tools, with a constant focus on safety, care for people and the development of a more sustainable and safer environment. He holds a Master's degree in Naval Architecture and Marine Engineering from the University of Genova.