Accessing the performance of the Silverstream systems onboard LNGCs in operation today
Shipping and Marine conference session: New concept in shipping design
Description:
Working with LNG market leaders to install air lubrication on the global LNG fleet, cutting carbon and slashing costs
Silverstream Technologies is a market-leading maritime clean technology company specialising in hull air lubrication and is headquartered in London, with offices in Shanghai.
Silverstream has brought to market and scaled the Silverstream® System for global adoption. Silverstream's patented technology produces a uniform carpet of microbubbles to reduce frictional resistance between the hull of a vessel and the water, lowering fuel consumption and GHG emissions by 5-10% net. The system is applicable to all shipping segments and is effective in all sea states.
The technology is particularly beneficial for improving the efficiency of LNGCs, as their large flat bottom to wetted surface area ratio and high operating speeds strengthen the fuel and emissions savings of the system. As LNG becomes pivotal to global trade and the world's energy transition, increasing scrutiny will fall on the vessels that carry the commodity and the companies that operate them.
Meanwhile, the IMO's new CII regulation means that LNGCs could fall into non-compliant categories (D and E), largely because of the way in which they handle boil-off gas. LNG owners will therefore need to undertake significant carbon-cutting upgrades to ensure their ships continue to rank in compliant categories (A, B, and C) and maintain their social license to operate.
There are signs that LNG companies are now throwing their weight behind energy efficiency solutions with renewed strength. Due to the suitability of its technology to the unique characteristics of LNG vessels, Silverstream has a wealth of experience in the segment to expand its operations further.
The award-winning retrofit installation of Silverstream's technology on the Shell-chartered Methane Patricia Camila demonstrated the applicability of air lubrication to the LNG fleet, with the technology achieving more than 6% net fuel and emissions savings.
In Spring 2022, Silverstream signed a strategic agreement with Malaysia Marine and Heavy Engineering (MMHE) to promote air lubrication across the yard's retrofit business. MMHE is one of the leading LNG repair yards in Asia and is in a strong position to promote air lubrication technology amongst its LNG clients.
Meanwhile, in Summer 2022, Silverstream signed with Chinese yard DSIC to install the Silverstream® System onboard six LNG-powered container ships. The installations will take place between 2023 and 2024. DSIC will also facilitate Silverstream's most recent LNGC order, as the technology is installed on China's very first owned and built LNGC, ordered by China Merchants Energy Shipping (CMES). The order from CMES takes Silverstream to 23 contracted and eight in-service installations in the segment, highlighting the technology's viability to improve LNG sustainability; and that operators are recognising the need to optimise their fleets now.
In summary, Noah can talk with expertise about how Silverstream has scaled and verified what is now a market-leading maritime clean technology that is directly supporting decarbonisation in LNG today. Noah can point to the first-hand experience gained in-sector, including exploring case studies of how his company has worked with LNG leaders to take air lubrication from a fringe technology to a mainstream efficiency solution for the global fleet.
Speaker/ Author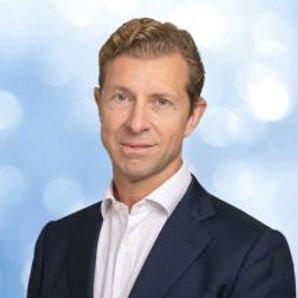 Noah Silberschmidt
CEO
Silverstream Technologies