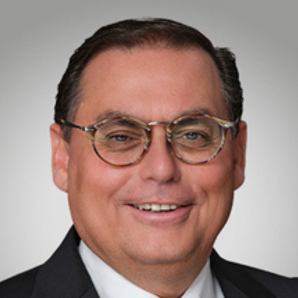 Cesar E. Canals
Senior Vice President of CB&I Storage Solutions
McDermott

bio
Cesar Canals is the Senior Vice President of CB&I Storage Solutions for McDermott.
Cesar has over 35 years of experience in providing steel plate structures and EPC solutions for the energy industry. He joined McDermott through the combination with CB&I.
Cesar began his career with CB&I in 1982 and has held various leadership positions in both operations and sales. His experience includes working for both the non-union and union divisons in the U.S., as well as international assignments in Saudi Arabia, South Africa and Argentina.
Previously, Cesar served as Global Vice President and Product Executive of CB&I Storage Tanks. He also served as President of the CB&I Steel Plate Structures business unit with responsibility for worldwide operations, which included direct management of Operations, Business Development, Services, Engineering, Finance, Safety and Quality Control and an organization of over 8,000 employees.
Cesar holds a bachelor's degree in civil engineering from Villanova University and is a graduate of the Executive Business Management Program at The Wharton School at The University of Pennsylvania and the Global Leadership Development Program at Rice University, Jesse H. Jones Graduate School of Management.
RELATED SESSIONS