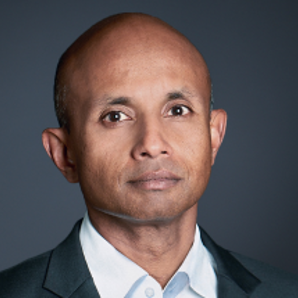 John Panikar
CEO - Asia Pacific and Executive Vice President
Linde

bio
John is the Executive Vice President, Chief Executive Officer Asia Pacific of Linde. He leads the company's business strategy and growth in the region, as well as its efforts in sustainability, diversity and inclusion. The Asia Pacific is Linde's fastest growing segment, with over 550 plants, over 145 fillings sites, 5 technology centers and employs more than 10,000 staff across 15 countries. He was appointed to the role in January 2021 and is currently based in Singapore.
Across his two-decade career in the industrial gas industry, John has held various leadership positions spanning a wide variety of regions and markets. John was the President UK & Africa of Linde from 2018 to 2020, and prior to that he was also the President of Praxair Asia, the President of Praxair Distribution Inc, the Managing Director of Praxair India and Vice President of North American Industrial Gases South. John began his career in the industry in 1991 with Praxair as an Applications Engineer.
John graduated from the University of Rochester in 1991 with a Bachelor's degree in Chemical Engineering. He also earned a Master's degree in Business Administration and Management from Harvard Business School.