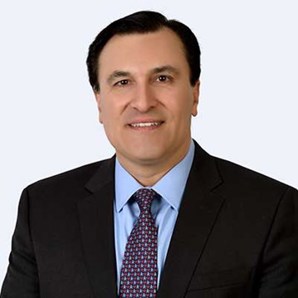 Joseph McMonigle

Secretary General

International Energy Forum (IEF)


bio
Joseph McMonigle officially assumed his position on July 1, 2020 as the fifth Secretary General of the International Energy Forum (IEF), the largest international organisation of energy ministers and based in the Diplomatic Quarter in Riyadh, Saudi Arabia.
He has over 20 years of experience working on energy issues in the public and private sectors.
Prior to becoming Secretary General, Mr. McMonigle was the President & Co-Founder of The Abraham Group, a leading international energy sector management consulting firm based in Washington D.C. as well as a senior energy analyst for Hedgeye Risk Management based in Stamford, Connecticut.
In addition, Mr. McMonigle was Chief of Staff at the U.S. Department of Energy (DOE) during the first term of the Bush Administration (2001-2005) and helped to manage a cabinet department with a $23 billion budget and over 100,000 federal and contractor employees at the time.
He also served two years as the former Vice Chairman and US Representative of the Paris-based International Energy Agency (IEA), an international organisation of oil consuming countries within the OECD, whose core mission is to work on stable energy markets. He also served as the US co-chair of the US-China Energy Working Group as part of his DOE portfolio.
Before joining the Bush Administration, Mr. McMonigle was a general counsel and communications director to a United States Senator. He was elected by his peers to serve two terms as President of the U.S. Senate Press Secretaries Association, a bipartisan organisation of Senate press secretaries and communications directors.
Mr. McMonigle is an attorney and a member of the Energy Bar Association and licensed in the District of Colombia and Pennsylvania state bars. He is also an FAA licensed pilot with instrument rating.
He received his undergraduate degree from King's College in Wilkes-Barre, Pennsylvania (USA) and his Juris Doctor degree from Widener University Commonwealth Law School in Harrisburg, Pennsylvania (USA).