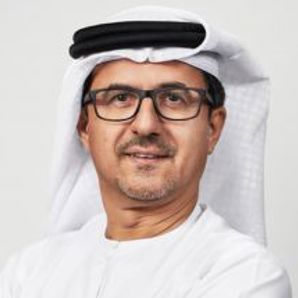 Musabbeh Al Kaabi
Executive Director of Low Carbon Solutions & International Growth
ADNOC

bio
Musabbeh is the Executive Director of Low Carbon Solutions & International Growth Directorate at ADNOC. This new business directorate, created in November 2022,is focused on driving investments in new energies and low carbon solutions as well as international growth in areas such as gas, liquefied natural gas (LNG) and chemicals.

Musabbeh currently serves as Chairman of the Board of Mubadala Energy, and Yahsat. He is also a board member of Masdar, a global leader in renewable energy and sustainable development, Tabreed, a UAE-based regional utility leader and Emirates Global Aluminium, the world's largest 'premium aluminium' producer and the biggest industrial company in the UAE outside oil and gas.

Musabbeh holds a Bachelor of Science degree in Geophysical Engineering from Colorado School of Mines and a Master of Sciences in Geoscience from Imperial College, London.