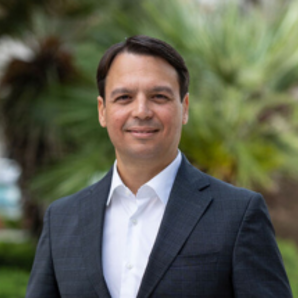 Rodrigo Vilanova
Energy Management of the Executive Committee and Member of the Board of Directors
Galp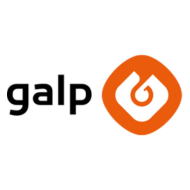 bio
Rodrigo Vilanova was born in Rio de Janeiro, Brazil, on October 19th, 1980. He is currently a member of the Board of Directors and of the Executive Committee of Galp since 3 May 2023 and is also Chairman of the Board of Directors and CEO of Galp Trading. He is globally responsible for the areas of supply, transportation and trading of energy and environmental products at Galp, including electricity, natural gas, LNG, crude oil, petroleum products, biofuels, carbon offsets and derivatives.

Before joining Galp, he worked at BP plc. between 2016 and May 2021, in the position of Global Head of Power, Infrastructure and Greenfield LNG, in London (United Kingdom).
He was also a Director of Cheniere Energy, Inc., in Houston, Texas (USA) and an Executive at Petrobras (Petróleo Brasileiro S.A.), in addition to having worked at the Brazilian National Power System Operator (ONS) and at Eletrobrás, in Rio de Janeiro (Brazil).
Rodrigo Vilanova has a degree in Electrical Engineering from the Federal University of Rio de Janeiro (UFRJ) and is a member of the IEEE – Institute of Electrical and Electronics Engineers (Houston Chapter). Additionally, he holds a Master's in Economics from the Brazilian Institute of Capital Markets (IBMEC-RJ), an Executive MBA from the Jones Graduate School of Business (Rice University) and graduated at the Executive Leadership Programme at the University of Oxford.

Rodrigo did not hold any position in other entities with reference to 3 May 2023.
RELATED SESSIONS